Is visiting Tanzania for safari safe? This is a very common question among safari enthusiasts who would like to travel to Tanzania. The answer is simple; Yes, Tanzania safari is safe. Tanzania is one of the safest countries in East Africa with some of the best safari destinations in the region. Tanzania has a lot to offer to tourists in terms of the big five, cultural experiences, hikes, and tourists who love adventures. Tanzania might be safe but as a tourist, you also need to keep safe by following the rules and regulations that are set up to keep you safe.
Safety precautions when traveling within Tanzania
Avoid going to isolated places. It is dangerous mostly to women who can easily be targeted. If you plan on traveling alone, make sure you check the taxi you are using and we advise that you avoid using shared taxis.
If you are planning on making arrangements for a specific destination, never pay money through a third-party agent because you might not see them again.
Research the dangerous places in Tanzania and avoid them at all costs.
Make sure that you book through a recognized tour operator
Getting a trusted local tour operator is the first step in keeping safe and although it might look like an easy fit, there are so many fraudsters online who pose as tour operators and end up stealing people's money without delivering the promised services. Before settling on a specific tour operator, first carry out extensive research, read reviews on TripAdvisor, and find out if the company is registered under the Tanzania Association of Tour operators.
Keeping safe in the city Centres and towns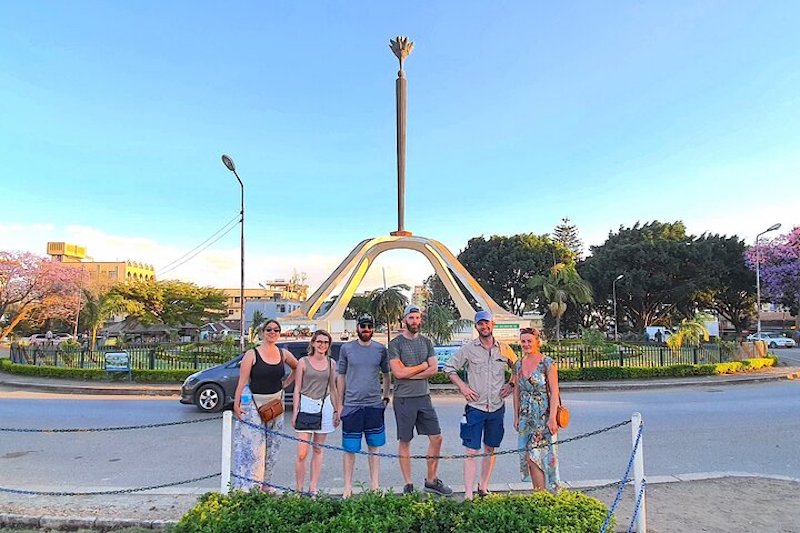 We have already established that Tanzania is a safe country however there are crimes that are committed by pretty thieves within the city Centres and towns so you need to be vigilant. Pickpockets are common and they can be seen in the streets but note that it is rare for violent crimes to happen. You must follow steps to keep safe include not walking after dark. Ask your hotel to help order taxis and love with less cash if possible.
Do not leave your luggage unattended to and visible in the Safari vehicle
Do not travel with valuables, Tanzania might be a safe country but there have been instances where tourists have been targeted by thieves and conmen. We advise that as you travel around the country, keep your valuables in a safe in your hotel or lodge so that you don't end up losing something, especially money while on a Safari.
Avoid traveling at night if you are alone. It is dangerous especially when the place is crowded. This is a high risk since tourists are easily targeted by pickpockets.
When withdrawing money from ATMs or leaving the bank, be careful and if you suspect anyone, seek safety first.
Lock your windows and doors while traveling in a Taxi.
Staying safe while viewing wildlife
Before a safari begins especially in National Parks, tourists are briefed about the rules that need to be followed to keep safe and everyone should follow these rules because they not only keep tourists safe but the animals safe as well. Some of the general rules set up in the National Parks include:
Do not litter the park, keep a safe distance between you and the animals, do not leave your Safari vehicle on a game drive unless you are told to do so by the rangers, walk in groups, especially tourists camping, keep your voices down since it disrupts the animals, drive at a normal speed because animals have a right of way and make sure you put out the fire after camping.
Safety while chimpanzee trekking
Chimpanzee trekking has been made easy and safe with the introduction of the chimpanzee habituation process where the chimps get used to the presence of humans. Tips that can be followed to keep safe while trekking includes the following:
Avoid looking the chimpanzees in the eyes
Never put on sunglasses when you get to the chimpanzees, the reflection might force them to attack.
Avoid making abrupt movements when in the presence of the chimps
Keep the recommended distance of 8m from the chimpanzees and do not approach them.
If you need to use the toilet, they are not found in the jungle and you will have to dig a hole that is to be covered properly afterward.
Do not use a flashlight while taking photos.
You are not allowed to eat or drink in the presence of the chimpanzees.
Travel safety precautions while in Tanzania
Safaris organized by recognized local tour operators are always safe and secure and although self-drives are considered to be safer, it doesn't hurt to take travel precautions so that you get to enjoy your Safari in comfort. Below are some of the tips you need to keep safe in your travel.
All your travel bags should be locked and kept safe.
Get good travel insurance that covers emergency medical evacuation, cancellation, and many other items connected to travel
Be polite to everyone you meet but you'd still need to be cautious.
It is better if you travel with duplicates of your travel documents while in Tanzania.
Make sure that you take all the necessary vaccines.
Safety of Tanzania's food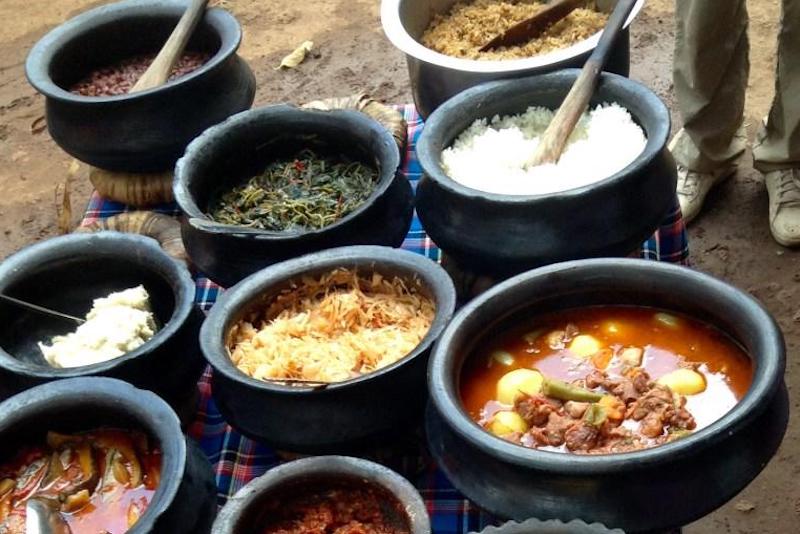 This is one of the most asked questions by tourists and with the cuisines served in Tanzania including Asian, African, European, and Arabic, it is safe to say that the food is extremely safe. Food can be got both from restaurants and the streets, it is better if you first try the food from restaurants. We however advise that you avoid taking tap water in Tanzania because it is not safe and that is why you need bottled drinking water.
In conclusion, taking health and safety precautions on a Tanzanian safari is very important and you need to follow all the rules and regulations set up for your safety. Contact us for more details about Tanzania safaris.
Best time to visit Tanzania
Tanzania country is visited by tourists from different parts of the world who travel all year round to see the beautiful scenery and explore the different safari destinations that are found in the country. The best time to visit Tanzania for birding is during the wet season from March to May and this is also considered to be the best time for tourists traveling on a budget because costs are cut during this period and there are few tourists. For the best wildlife viewing safaris, the best time is ruing the dry season from June to October when the animals can easily be seen in the different National Parks in Tanzania.
In conclusion, Tanzania is a safe country for all traveling tourists from all over the world but it does not hurt if you still check out the different sites because this is also another step to keeping safe that is finding out more about not only Tanzania but also other safari destinations in the country.