Mahale Mountains National Park is situated in the far western part of Tanzania close to Lake Tanganyika, and it is popular as the best place to enjoy a Chimpanzee Viewing Safari across the entire African continent.
The park which sits deep within the verdant Great Rift Valley has a diverse landscape that comprises of a thick rainforest that covers the steeper slopes of the mountain, alpine bamboo, grasslands and woodlands.
This parks which is located below Gombe Stream National Park is said to be the least visited park in the country since it doesn't have direct roads, but can only be accessed by flight
Wildlife in Mahale Mountains National Park
There are a number of different animals living within this national park among which are: chimpanzees, hippos, crocodiles and occasional leopards.  There are several primates living within the forests, and these are normally seen swinging from one tree branch to another, as well as their echoing cries as they call to each other herd within the forest. They including the red tailed monkeys, yellow baboons, colobus monkeys, and the black and white colobus. There are also a number of bird species living within the forests which makes it a good destination for birding.
Chimpanzees in Mahale Mountains National Park
The Mahale Mountains NP is best known for its chimpanzees which live within its verdant rainforest. The trek to see the chimpanzees depends on the time of the year you visit although on average it takes about two (2) hours. During the months of August, September and October, chimpanzee viewing is much easier as they occupy the lower slopes of the forested mountain. As the rains reduce, the move higher to the top lush so if you visit during that time the trek will take longer. However we wish to remind you that chimpanzees are wild animals and their movement are unpredictable so we have no guarantee of the exact time the Chimpanzee Trek will take.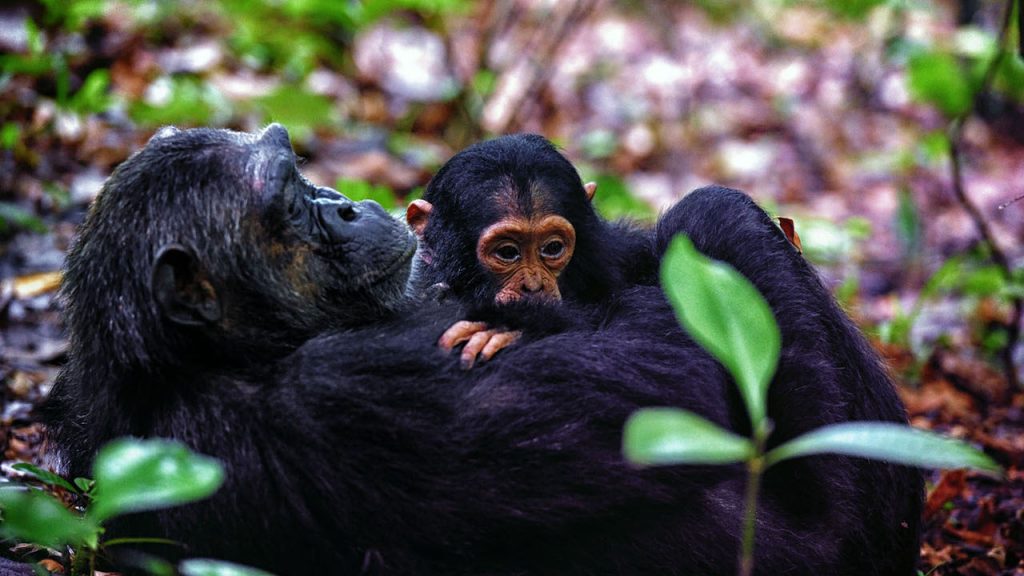 Visitor coming to participate in this amazing activity must acquire a trekking permit which grants them one hour with the chimps after they have found them.
Mahale Mountains NP Activities | What to Do
The primary tourist activity within the Mahale Mountains NP is Chimpanzee trekking Safaris, however there are a number of other activities such as
Kayaking
Spot fishing on Lake Tanganyika
Bird watching
Camping
Walks to the waterfalls as well as along the lake shore
Forest walks to see the different types of primates
Best time to visit Mahale Mountains NP | When to go
The park can best be visited during the dry season that starts in July all through up to October. During the dry season, you can incorporate a safari to Mahale Mountains NP with a visit to Katavi another park in western Tanzania which has large numbers of buffaloes and elephants.
How to Get to Mahale Mountains
There are no roads leading into the park so the park can only be accessed through charter flights which connect from Dar es Salaam, Arusha and Kigoma. However, these flights do not depart on a daily basis.
Alternatively you can take a private motor boat from Kigoma which takes between three (3) to four (4) hours. There is also a steamer that departs from kigoma once a week and this takes seven (7) hours.
Mahale Mountains NP Accommodation | Where to Stay
There are a number of accommodation facilities within Mahale Mountains National Park including: Nomad's Greystoke Mahale a luxury facility and Nkungwe Lodge a more affordable facility.