The Udzungwa Mountains National Park is among the few remaining wildlife gems you will encounter while on your Safari in Tanzania. It covers an area of 1,990 square kilometers and its found south of Mikumi National Park. It is best known for having the greatest altitudinal forest range across the whole of East Africa, which offers a safe habitat to a large variety of flora and fauna including nearly 410 different bird species, various primates, more than 2450 different plant species as well as several mammals, plus a number of species that are endemic only to this area.
The highest peak of this park is Luhomero and it sits at an altitude of 8450 ft above sea level.  The mountain ranges of the park are comprised of rainforests, tropical forests, miombo woodlands, savanna vegetation and steppe which make it part of the great Eastern Arc Mountains a mountain chain running in Kenya and Tanzania.
The early Germans that visited this area named the park after the – 'Wadsungwa' people who were one of the communities (tribes) living on the mountain slope. In 1992, Prince Bernard from the Netherlands declared it a national park, just after he had completed a safari holiday here.
Since there are no roads within the park but just an extensive net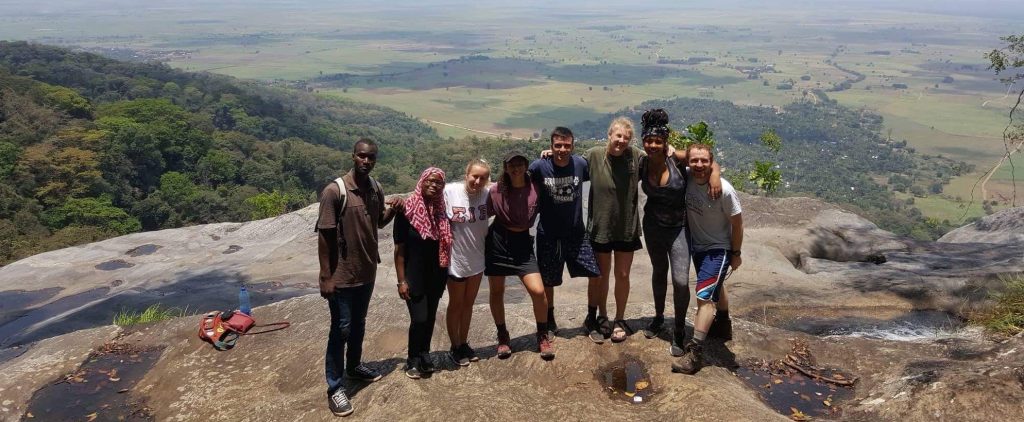 work of foot trails, Udzungwa Mountains National Park is a very good place to enjoy hikes and nature walks for an up-close encounter with the wildlife. This park has been recognized and labeled as an Eco-region of international Critical importance by the World Wide Fund. Not so long ago, a number of snake species were discovered here and they are said to be endemic to this park alone.
Activities in Udzungwa Mountains National Park | What to do
There is a quite a number of different activities that tourists can enjoy while in Udzungwa Mountains NP just as highlighted below:
Hiking Up the Mountain Trails
There are a number of different trails that span the forest floor that offer both long hikes (as long as 5 days expeditions), and short hikes (as short as just 20 minutes). The most popular of these is the hike to the Sanje waterfall – during which you will encounter monkeys and even get a chance to swim in the plunge pools. The other hiking trails include: Sonjo Waterfall Trail, Msolwa Waterfall Trail, Hidden Valleys Trail, Mwanihana Peak Trail, Prince Bernard's Waterfall Trail and the Lumeno Trail.
Enjoy the traditional Ngoma Drumming Performance
A group of some local farmers came together and established a drumming group which performs the traditional Ngoma at Hondo Hondo Camp. The 'ngoma' is a Swahili word that means drums. This group normally performs at village celebrations such as wedding or at the close of the harvest. They have a number of instruments including drums, wind instruments, percussions and whistles which when combined together produce beautiful energetic rhythms. The words of the songs are normally created live during the performances and these are tailored to the current event. The performances at the camp are normally at night just beside a large fireplace and burning torches.
Bird Watching Expeditions
The park has more than 400 different bird species that can be seen during the forest hikes among which are some species endemic to this area such as Udzungwa partridge and Rufous winged sunbird. Other bird species living here include: green headed Oriole, malachite kingfisher, marabous, Rupells vultures, silver cheeked hornbill, crowned eagles, trumpeter hornbills, francolin and the woodland kingfishers.
Cultural Visits to the Villages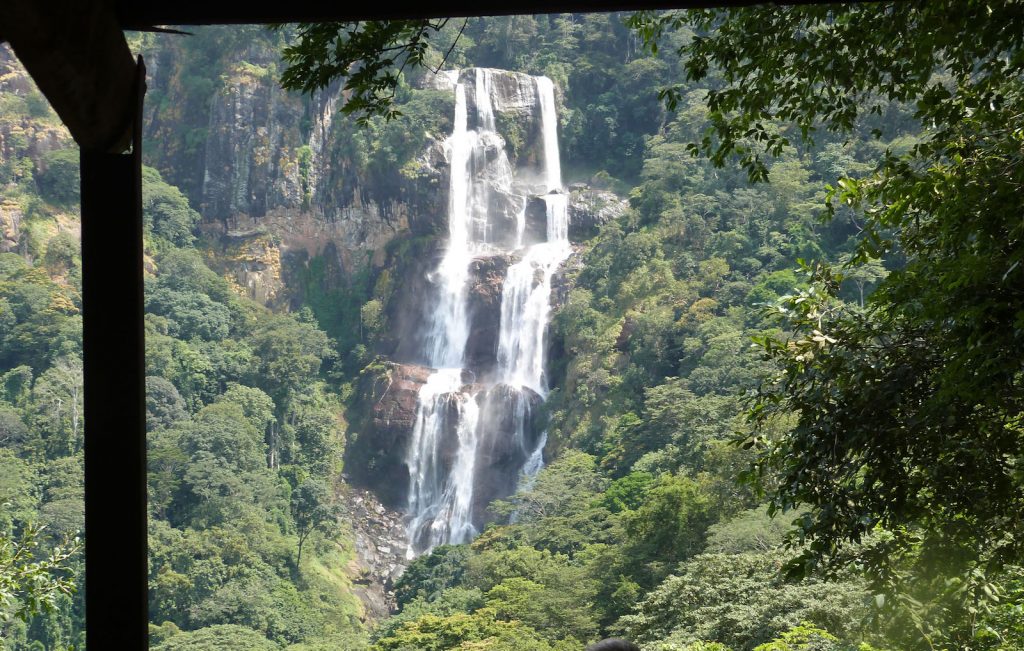 The Wadzungwa people who have lived in the mountain slopes for several years have a very rich culture. Tourists interested can visit these people them and get a chance to learn about the traditional custom and practices as well as participate in their day to day activities like making a stone fire, preparing food, cooking on firewood and fetch water from the traditional wells. They have local shops where you can buy some souvenirs from their wide range of locally made crafts.
Wildlife in Udzungwa National Park
There are over 400 bird species in the park including a number of endemic species such as the Udzungwa partridge and Rufous winged sunbird, in addition to other species like: green headed Oriole, malachite kingfisher, marabous, Rupells vultures, silver cheeked hornbill, crowned eagles, trumpeter hornbills, francolin and the woodland kingfishers.
There are six (6) different primate species living within this park five (5) of which are endemic to this area. The Iringa red colobus and the Sanje crested mangabey are some of the endemic species.
Other animals living in the park include: leopards, elands, elephants, wild dogs and buffaloes
Best time to visit Udzungwa Mountains NP | When to go
The park can best be visited during the dry season which begins in June and ends in October. At that time game viewing is much easier, the trails are somewhat dry and can easily be maneuvered, and also the camping ground are dry enough and suitable for use.
How to Access Udzungwa Mountains NP | Getting there
This National park can be reached through air transport or by road. The drive from Dar Es Salaam take about four (4) hours. Alternatively you may opt to use railway transport with Tazara railways that takes you through the Selous Game Reserve. The journey is quite long but rewards you with views of different wildlife.
So if you are interested in exploring the Udzungwa Mountains National Park, contact us today as we Safari supremacy have specialized in organizing tailor-made Tanzania Safaris  and Tanzania Holidays not only in southern Tanzania but across the rest of Tanzania and Zanzibar as well.