Ruaha National Park is another national park located within the southern part of Tanzania and its part of the Southern Tanzania Safari Circuit. The park receives generally fewer tourists as compared to other tourist areas such as the Selous Game Reserve of any of the parks along the northern Tanzania Safari Circuit. One of the reasons that makes Ruaha a safari jewel is its wild landscape comprised of beautiful rocky escarpments as well as its green hills scattered with baobab.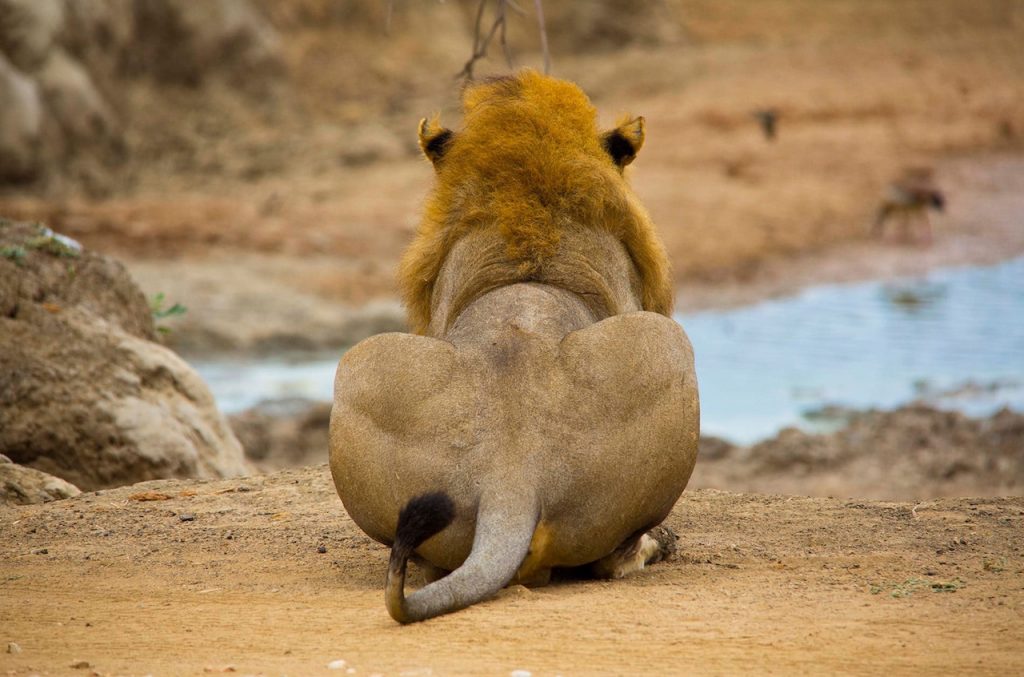 Taking a Tanzania Safari in Ruaha will definitely reward you with exciting consistent views of the large carnivore predators, as it is home to ten percent (10%) of the world's lion population, the third biggest population of the Wild dogs, and one of the top four largest populations of Cheetahs in East Africa. In addition, Ruaha has a very large number of buffaloes and elephants living within its boundaries. Sample our 3 days Ruaha National Park safari that we offer from Dar es Salaam.
Ruaha national park is more remote and wilder compared to the neighboring Selous Game Reserve, which gives it a wilder authentic natural environment that remains somewhat untouched thus offering very unique game viewing opportunities.
Although it is a relatively a more affordable safari destination, Ruaha is among the best kept enigma and the perfect complement to a Tanzania Safari in the Selous. See a longer safari that we offer that includes Ruaha National Park, our 10 days Southern Tanzania safari from Dar es Salaam.
Location of Ruaha National Park
Ruaha NP is located west of Selous Game Reserve and south of the renowned Serengeti. Its geographical location far south makes it a more expensive destination to access due to the longer flight, a reason that best explains why it receives fewer tourists. Currently, there is a flight connecting to Ruaha from the Serengeti, although in Selous and Dar es Salaam you can still get flights into Ruaha.
With the availability of regular flights between Southern Tanzania and the Northern Tanzania Safari Circuit, one can easily combine Ruaha with the Serengeti National Park in one safari package.
Wildlife in Ruaha National Park
Within Ruaha, you will have a chance to see all of the different types of predators living in Tanzania including lions, hyenas. Leopards, wild dogs as well as cheetahs. There are also big numbers of buffaloes as well as elephants living here, in addition to roan antelope, giraffes, Grant's gazelles, defassa waterbuck, the less and greater kudus, zebras, impalas and the sable antelope.
The bird life here is very rich as well with nearly 500 different birds
Ruaha National Park Activities | What to do
The primary tourist activity in this park are day time game drives. Due to its wilderness nature, night-time game drivers are not permitted here.
Walking Safaris
Walking safaris organized at Kigelia, Kwihala and Jo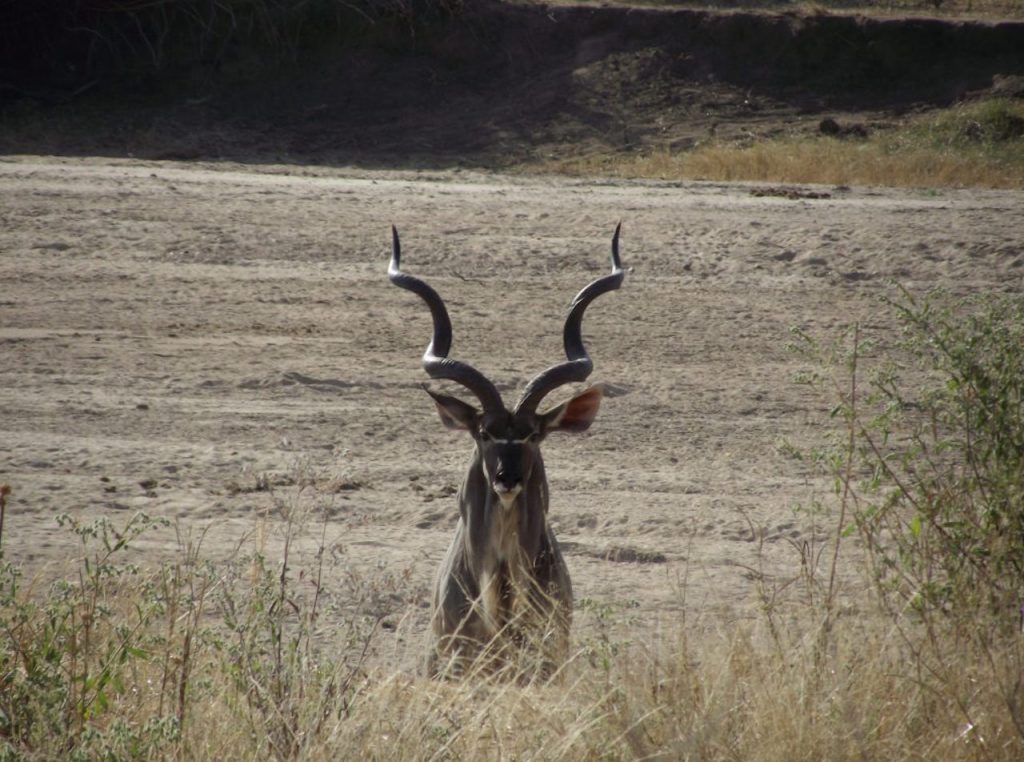 ngomero lodges. However, most camps don't operate these because of the large number of elephant in Ruaha.
Fly camping safaris: these are organized only by Jongomero and they include spending nights out in the wilderness.
Please note that there are no boat ride tours within Ruaha National Park
Balloon Safaris in Ruaha NP
A unique way to see the wildlife of Ruaha National park, other than the ordinary game drives is by taking Hot air balloon Safari. This gives you an opportunity to glide above the endless southern plains, with unmatched breathtaking views.
We highly recommend out clients to take part in this unique adventure for you will definitely have memorable stories to tell when you return back home.
Best Time to Visit Ruaha NP| When to go
Similar to the Selous Game Reserve, Ruaha NP can best be visited in the dry season, however as this season draws to an end, the rivers and the water holes dry up and the animals concentrate in the few places with surviving water sources. Nevertheless, the park can be visited all year round as some areas remain with consistently large numbers of wildlife
Bird watching is most rewarding from December, January, February and March.
Where to stay in Ruaha National Park
There are a number accommodation facilities within the park varying from budget, mid-range and luxury facilities. These include: Ruaha River lodge, Kwihala Camp, Kilimatonge, Kigelia, Mwagusi Safari Camp, Mdonya Old River Camp, Jabali Ridge, Ikula Camp, Kichaka Camp, and Jongomero Camp.
Have a look at our 3 days Safari in Ruaha National Park; a fly in / fly out safari that can start in Dar es Salaam or even from Zanzibar.