The Mafia Islands is another Indian Ocean island found off shore Tanzania's mainland which just as the Zanzibar Islands you can enjoy a Tanzania Safari Holiday. It is located one hundred and fifty (150) kilometers south of the Zanzibar Island and ranks as the third largest isle within the archipelago. It is less frequently visited, and much quitter compared to the Pemba Island. The mafia together with its neighboring smaller islands are a divers' paradise.  Its warm waters are frequently visited by whale sharks, turtles and various fish species making it the most beautiful garden of corals across the whole of East Africa. The accommodation on this island is generally expensive but offering an intimate, serene and private wilderness stay.
The central main area of the island is where the different accommodation facilities of today can be found. The smaller neighboring islands are equally as exciting to explore with collapsing historical ruins which are currently inhabited with various wildlife such as bats, bush babies, wild pigs and monkeys.  Mafia Island can be easily combined with Tanzania safari in southern or Northern Tanzania circuit with the help of our able safari experts.
The Mafia is mainly known as a Marine Park whose core reason for establishment was to protect its beautiful reefs. It is also the best destination of all the offshore Tanzania Islands, to do diving, snorkeling as well as fishing. The Mafia Island offers experienced divers a very challenging experience a thing that has attracted several tourists. Unlike the Zanzibar Island, Mafia doesn't offer nice Tanzania Beach Holidays because its beaches are not as beautiful and with good sand.
Generally speaking, the Island's atmosphere is very adventurous, as you can spend the day fishing or diving or exploring the pristine reefs and the sand bars. This island is in fact best enjoyed by those enthusiastic about diving and snorkeling.
Activities on Mafia Island | What to do
There are quite a number of activities you can engage in while on Holiday in Tanzania as you explore the beautiful Mafia Islands. We have separated these into two; the sea activities and the land activities.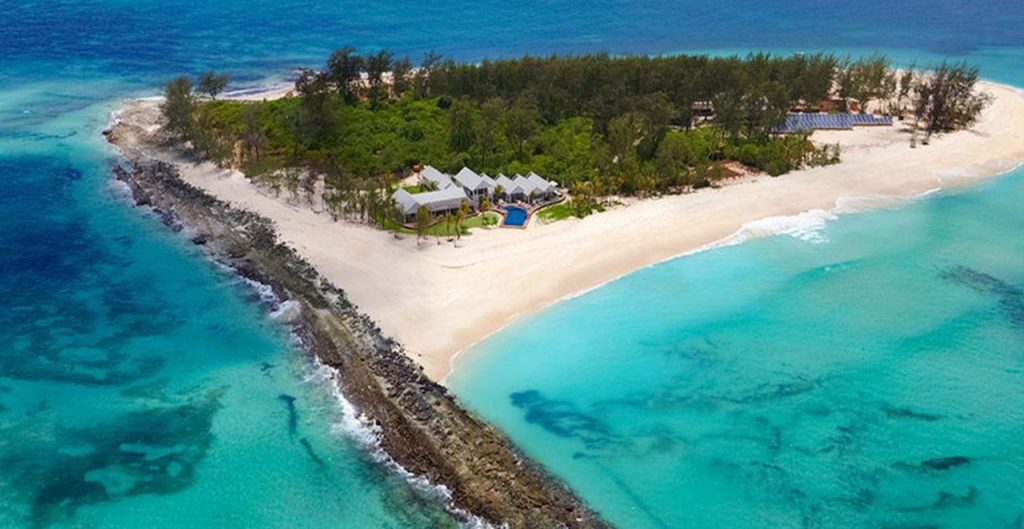 Sea activities on Mafia Island
Scuba Diving and Snorkeling: these islands together with their beautiful reefs are popular for offering one of the best diving opportunities in the whole world. Once you dive into the blue waters of the India Ocean, a beautiful sea world of breathtaking soft and hard reefs with an unmatched diversity of beautiful colored tropical fish and other ocean sea creature will be revealed to you.
Viewing of Whale Sharks: as you explore the sea side of the Mafia islands, you cannot fail to see at least 20 whales a day. These can easily be identified by their stripped and dotted massive bodies.
Kayaking: there are a number of good spots on the Mafia Island such as Lua Cheia and Kinasi perfect for kayaking. During this activity you get a chance to explore the smaller nearby islands. The kayaks have a safe storage boxes where you can store some snacks, drinks, towels and cameras to capture every memorable moment.
Sailing: it is very uncommon to find boats with engines on this island except those on fish buying boats or on long distance fishing boats. The rest of the fishermen and the water 'taxis' use sails. It's a very exciting and unique way to explore the peaceful water of the ocean. The sails are stitched from a rough cotton called madrouf
Fishing: we organize exciting fishing trips here, and at Lua Cheia you will be guaranteed with professional fishing experiences of different species such as the kingfish, sailfish, the huge trevally, wahoo fish, barracuda fish and tuna fish.
Windsurfing: Lua Cheia together with Kinasi lodge offer free windsurfing services to their guests
Boat Tours and Picnics: the mafia island is lined with very beautiful beaches having fine sad, and Sand Bars. These include: Mvinje, Miewe and Marimbani Sandbar. While at the beach you will also have great opportunities to enjoy very tasty barbecued fish.
Land Activities on the Mafia Islands
Guided tours:  we organize guided tours to the local villages such as Jibondo and Chole. These villages are best known for boat building communities. The people here use traditional methods with nails and hand tools to craft ngalawas, dhows, jahazis and mashuas.
Picnics: each day, boat El Nino departs from Kua Channel and heads out to different destinations. Guests will have a chance to sunbathe as well as picnic on the various nearby islets.
Cycling: another amazing way to explore this island's beauty and rich diversity of flora and fauna is by cycling.
Walking trips and bird watching: there are guided walking trips organized on this island during which you will have an opportunity to see the various bird species found here.
Mafia Island – Where to stay
There are a number of accommodations options on Mafia Island from which you can choose where to stay while on your Tanzania Beach Holiday. These include: Mafia Island Lodge, Ras Mbisi, Pole Pole Lodge, and Kinasi Lodge.
The Kinasi Lodge is the oldest facility and the only one having a swimming pool. Its interior is beautifully decorated and comprises of 15 stone rooms. The service and food here is excellent.
Pole Pole Lodge: a word which in the local Swahili language means 'slowly, slowly' is a laid back facility with a great setting in which you find its bungalows. It has seven rooms set in a quiet and isolated setting.
Chole Mjini:  this is found on the nearby Chole Island and it is a small eco-lodge. This tree-house lodge has Seven tree-houses interconnected with well maintains footpaths. The toilets here are the long-drop compost type so you will definitely get a true wilderness experience.
Reaching Mafia Island | How to get there
If connecting from the city Dar es Salaam, it's only a thirty minutes flight to Mafia Island.
Best time to Visit Mafia Island | When to go?
Similar to the Zanzibar Islands, or some of the other major mainland national parks like the Nyerere National Park which is the former Selous Game Reserve, the best time to visit this Island is during the dry season when the areas are dry and the weather is cool.
Safari Desire not only organizes very exciting and rewarding adventure Tanzania Holidays to Pemba Island and the Southern Tanzania Safari Circuit, but also to the rest of Tanzania. So contact us today to speak with one of our experts to organize and book your Tanzania Holiday.