Located in East Africa, Tanzania is a top safari destination in Africa with a variety of safari destinations in the different parts of the country. It is a destination that attracts different types of tourists from those that wish to take on adrenaline activities, and relaxing and adventurous safaris, Tanzania is your destination. The Safari destination will depend on what you want to see and the type of experience that you wish to get on a Tanzania Safari. The northern circuit is the most visited area in Tanzania but the western and southern circuits also have hidden gems that are rarely visited.
The northern circuit
The most visited Safari destinations here include Tarangire National Park, Kilimanjaro, Serengeti, Lake Manyara National Park, and Ngorongoro Crater.
Mountain Kilimanjaro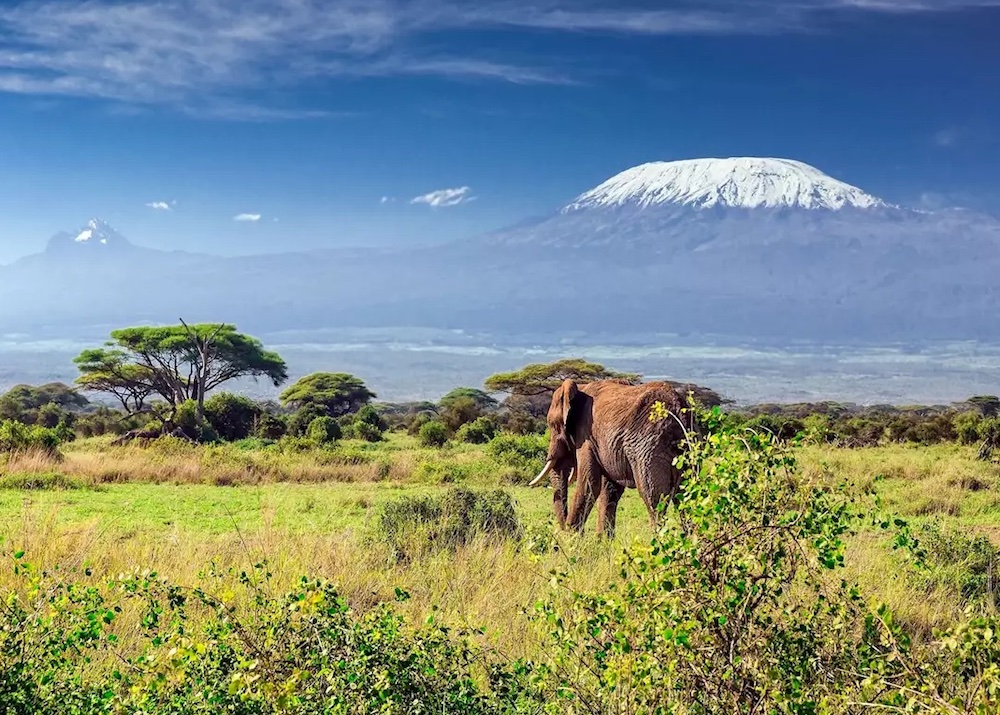 This is the tallest Mountain in Africa standing at 6000 meters above sea level ranking it among the tallest summits in the whole world. The adventure that comes with hiking up Kilimanjaro is one of a kind that every tourist should try out but remember that the hike is not for the faint-hearted. It will take you days to reach the snow-capped Uhuru peak and once you are there, there is a book that is kept safe in a box where many tourists write their thoughts about hiking Kilimanjaro and you can add your thoughts as well.
Serengeti National Park
Located within the northern circuit, Serengeti National Park is a top tourist destination in Tanzania which is famous for the wildebeest migration that takes place annually. The animals migrate following the pattern of rainfall and other animals you should expect to see in Serengeti include lions, leopards, wildebeests, zebras, giraffes, hippos, crocodiles, Topics, gazelles, buffalos, elephants and spotted hyenas among others.
Tarangire National Park
Tarangire National Park is strategically located between Lake Manyara and Ngorongoro Crater and is famous for having a large crowd of African elephants. During a game drive through Tarangire, you will be able to see more than 100 elephants in a day plus other animals which include Lions, hippos, zebras, giraffes, leopards, crocodiles, hyenas, and African civets among others. The animals can be spotted around the Tarangire River which is the main water source for the animals, especially during the dry season. It is a good place for spotting bird species and predators and not forgetting the large baobab trees that make up the ecosystem of the National Park.
Ngorongoro Crater
This is one of the best Safari destinations for spotting the big five and it is home to over 30, 000 animals that can be seen in the crater which is the oldest caldera.  The crater offers some of the best wildlife viewing experiences in East Africa setting it apart from other National Parks since viewing this time round is done in the crater. The best time to go to Ngorongoro Crater for a Safari is during the dry season from June to October and it is the only guaranteed place where you get to see all the big five.
Lake Manyara National Park
Famous for the tree-climbing lions, Lake Manyara is a top tourist destination that can be visited throughout the year with the dry season June to October being the best time. The park is made up of floodplains, forests, Lake Manyara, and woodlands which act as home to the wildlife. Lake Manyara is home to over 300 recorded bird species and other animals like buffaloes, leopards, cheetahs, hyenas, crocodiles, hippos, giraffes, elephants, and black-backed jackals among others.
Southern Circuit

Safari destinations in this circuit include Ruaha National Park and Nyerere National Park (Selous Game Reserve).
Nyerere National Park (Selous Game Reserve)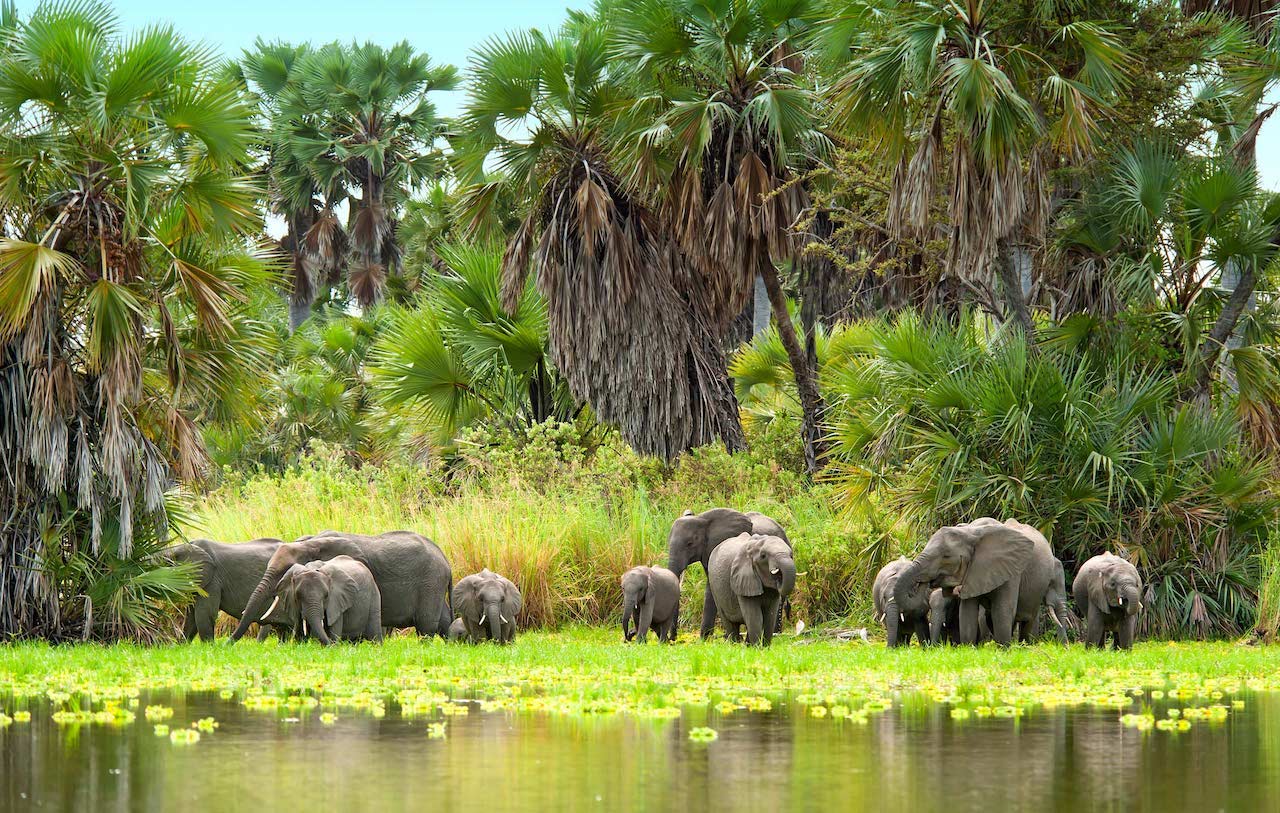 Formerly known as Selous Game Reserve, the Nyerere National Park is extremely big and it is believed that it is bigger than Switzerland. It is made up of an ecosystem that includes swamps, Lakes, the Rufiji River, and woodland which is home to wildlife including crocodiles, hippos, crocodiles, lions, buffaloes, African wild dogs, and hyenas among others. Activities carried out in Nyerere include camping, boat rides, guided walks, Game drives, camping, and bird watching among others.
Dar es Salaam
This is like a one-stop Centre for tourists on their way to Zanzibar. You can stay overnight and enjoy the luxurious accommodation that is found in Dar es Salaam and check out the nightlife that it has to offer. It's also the easiest place to get to Nyerere National Park, formally known as Selous.
Ruaha National Park
Ruaha National Park is located in the southern circuit, one of the hardest places to get to in Tanzania and one of the least visited in the country. It is home to the endangered African wild dogs and it has the largest elephant population in the whole country. Other animal species that you get to see include lions, leopards, giraffes, kudus, roan antelopes, and buffaloes among others.
Other safari destinations in Tanzania include Udzungwa Mountains National Park, Arusha National Park, Mikumi National Park, Pande Game Reserve, Rubondo National park, Gombe National Park, and Saadani National park among others.
Western circuit
Katavi and Mahale National Park make up the western circuit and although they are rarely visited, they have a lot to offer when it comes to Wildlife viewing.
Zanzibar
There is no better way to start and finish your Safari than with a relaxing trip to Zanzibar and one of the many islands that are found along the Tanzania coast. Zanzibar is a collection of cultures and some of the activities that you can engage in while here include all water sports, sunbathing, fishing, a spice farm tour, a Jozani forest walks, a food Safari, and a guided walk through the Stone Town. Chole and Pemba are some of the beaches you should check out but note that when you visit during the Ramadan month, most restaurants will be closed because the largest percentage of the population will be fasting.
Best time to visit Tanzania
The dry season
Experienced from June to October, the dry season in Tanzania is the peak season with lots of tourists visiting the different safari destinations in the country. This is the best time to explore the northern circuit where National Parks like Tarangire, Serengeti, Ngorongoro crater, and Lake Manyara National Park is found. It is also the best time to explore other parts of Tanzania including Zanzibar but be ready for the hiked safari costs.
The rainy season
Two rainy seasons in Tanzania are the short rains from November to December and the long rains from March to May. The accommodation prices from November to December are high because of the Christmas season with crowds of tourists. This is the best season for visiting Serengeti in case you do not like large crowds in Serengeti during the wildebeest migration. This is when the animals are preparing for the calving season. The long rain season comes with the actual calving making it the best time to see lots of calves and predators. read our detailed article on the best time to visit Tanzania for safari.
In conclusion, the best time to go for a safari in Tanzania is from June to October but you can still plan your trip to Tanzania all year round depending on your budget and your preference for the different safari activities and destinations.